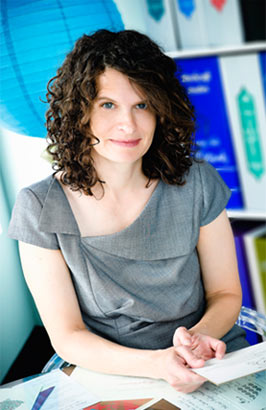 Melissa Mizel became Dear Emily in 1994, when she launched a hotline for crazed brides and quickly became a nationally published wedding advice columnist. Today she is the proprietor of Dear Emily, a by-appointment retail studio offering a fabulous selection of invitations, announcements and other stationery for life's special events. Her professional experience with typography and editorial assignments, coupled with an exceptional sense of color, make her an invaluable asset to her loyal clientele.

Selecting baby announcements, holiday cards or personal writing paper takes less time than assembling a suite for a wedding or bar/bat mitzvah. By and large, the more pieces that are needed, the more decisions there are to be made. Click here to make an appointment and be confident that Melissa Mizel, proprietor of Dear Emily, will give you the benefit of her undivided attention as well as sophisticated, creative and patient counsel..



Dear Emily works to conserve resources and reduce environmental impact in many ways:
Offering tree-free and bamboo paper options, as well as soy inks
Composting cornstarch packing peanuts and reusing Styrofoam ones
Recycling all cardboard packaging
Donating paper remnants to local school art programs
Placing client purchases in beautiful, advertising-free shopping bags made of cotton textile remnants so they can be reused for stunning gift presentations
Dear Emily has never and will never sell or rent clients' names or other personal information to any third party. Samples from completed orders may be displayed unless client requests otherwise.